FRP
FRP Bars for Concrete Reinforcement
FRP bars are made from composite materials (Fiberglass, Carbon Fiber or Basalt Fiber) and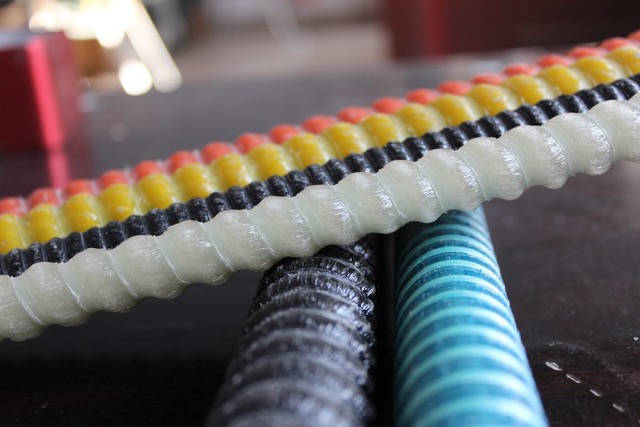 manufactured by a pultrusion process using a mix of recycled fibers and resin with various additives.

FRP bar was developed as a non-corrosive, more sustainable, alternative to steel for concrete reinforcement. It is suitable for any structural or architectural concrete-based application where a material that is corrosion resistant, lightweight, or non-conductive is required.

Milltrade supports and distributes SFT-Bar®, supplied and manufactured by SFTec, Inc.

Benefits of FRP Bars
FRP reinforced concrete infrastructure projects have several benefits thanks to its properties:
Lightweight
Non-Corrosive
Unsusceptible to Chemical spills
Long-term durability
Competitive cost and energy efficiency
Improves installation work efficiency
Totally unaffected by chloride ions
High tensile strength
... and so much more!
---
Contact us

Applications of FRP Bars
FRP bar is the ideal solution for concrete reinforced projects, such as:
Bridges, Barriers walls and decks
Pavements, multi-storey parking garages, roads, balconies, etc.
Diaphragm wall (soft eye), foundation pit retaining piles
Precast Tunnel Segments
Mining roadway support and tunnels with Rock bolts
Wharfs, sea walls, wave breaker, water treatment plants
Contact Us
---